Virtual Airline Pilot training course given by aeronautical professionals!
Inspired by real aviation programs, this course is dedicated to 'simmers' as to young pilot candidates for whom it is a real evaluation course before moving towards a professional career.
The different modules can be taken either 'pick and mix' or as a whole in the order presented. This is a completely one-to-one tuition, so it is perfectly suited to all student levels and all assimilation speeds.
With the VIRTUAL PILOT ACADEMY course, pilots grades are acquired step by step, as in real life, during training and real exercises on simulators supervised by qualified instructors.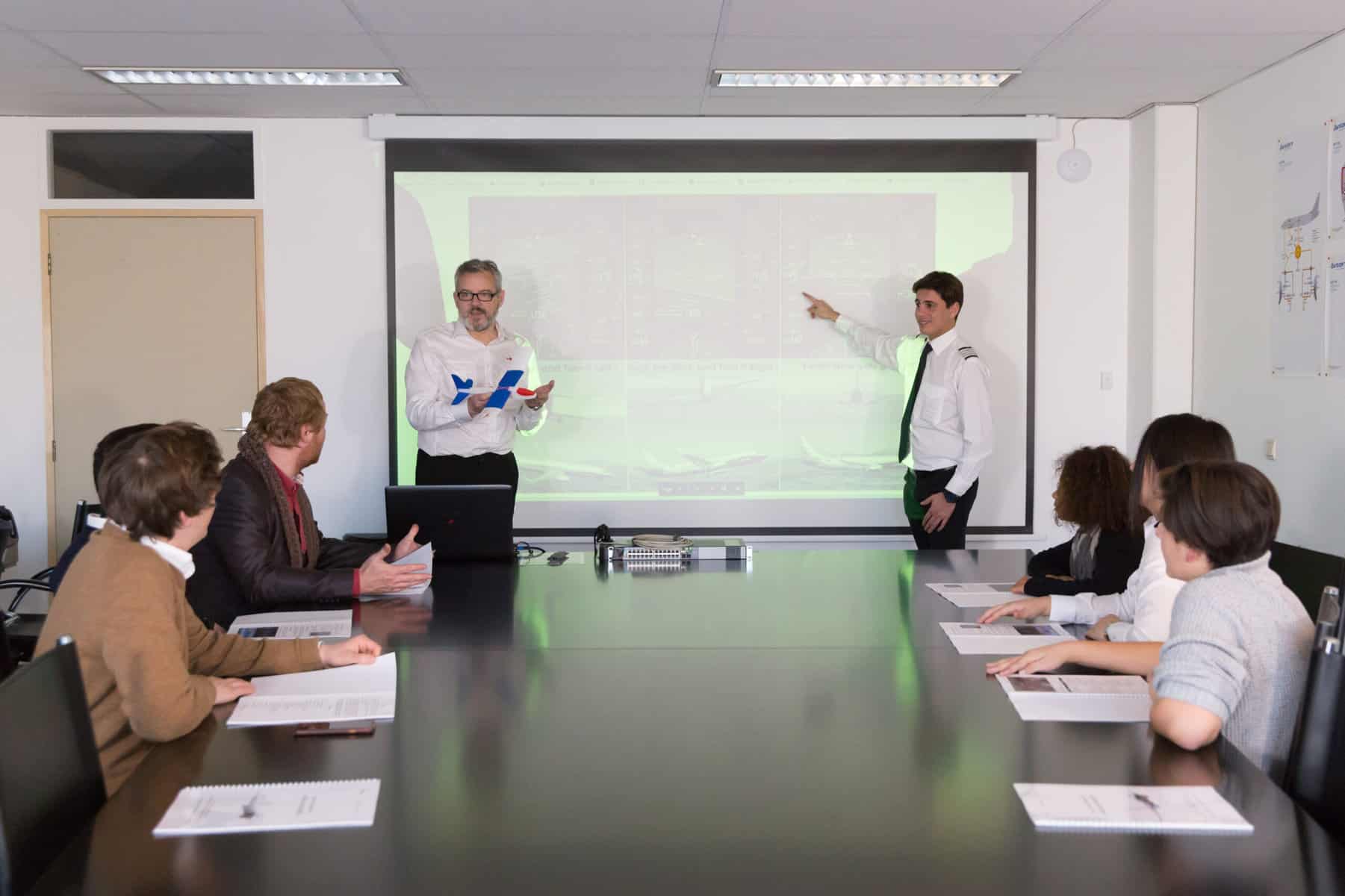 Although it remains reserved for the flight simulation domain alone, the high level of training makes it possible to evaluate one's own knowledge in quasi real-life situations in order to validate a virtual qualification on many airliners.
The simulator we use for this training is a fully professional Boeing 737-800 NG. It is also used by real pilots for their professional training. The main software is developed by Prosim Research under Boeing license (flight model, avionics, systems).
These courses are only approved in the context of flight simulation but are supervised and validated by professional instructors.
Courses are mostly given in English, however all our instructors also speak a minimum of French and Dutch.
You can follow all the modules in the given order, or discuss with an instructor to mix them differently. It is your tailored program!
Each module is an appointment to be taken at the desired pace. The content of each module is a mix theory and practice.
VIRTUAL PILOT ACADEMY - FULL PROGRAM
01A: THEORETICAL BASES
Principles of flight (axis, forces, primary and secondary effects of the flight controls …)
Mass, Center of Gravity • Altimetry, QNH, Flight Level, Altitude, Elevation
120 minutes / 120 EUR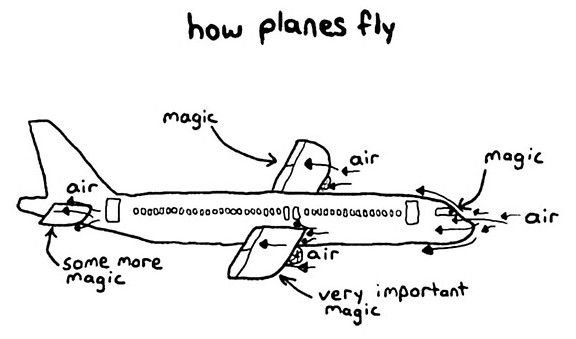 01B: THE B-737NG EXPLAINED
General information about the Boeing 737 NG
Cockpit & Instruments
Scan techniques
A 2-hour session 100% in the cockpit
120 minutes / 345 EUR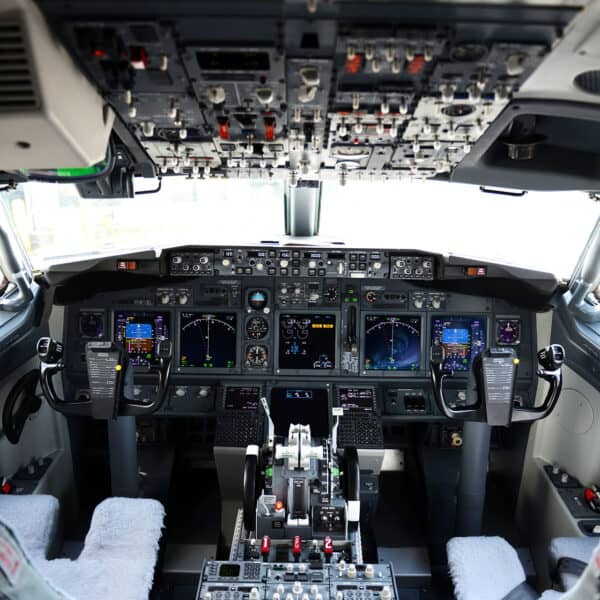 02: CONTROLLING THE AIRCRAFT
Pitch, roll and yaw
Relation between pitch – power – horizontal and vertical speeds
Elevator trim
Straight and level
Turns, climbs, descents, combinations
Steep turns (45° – 60°)
90 minutes / 245 EUR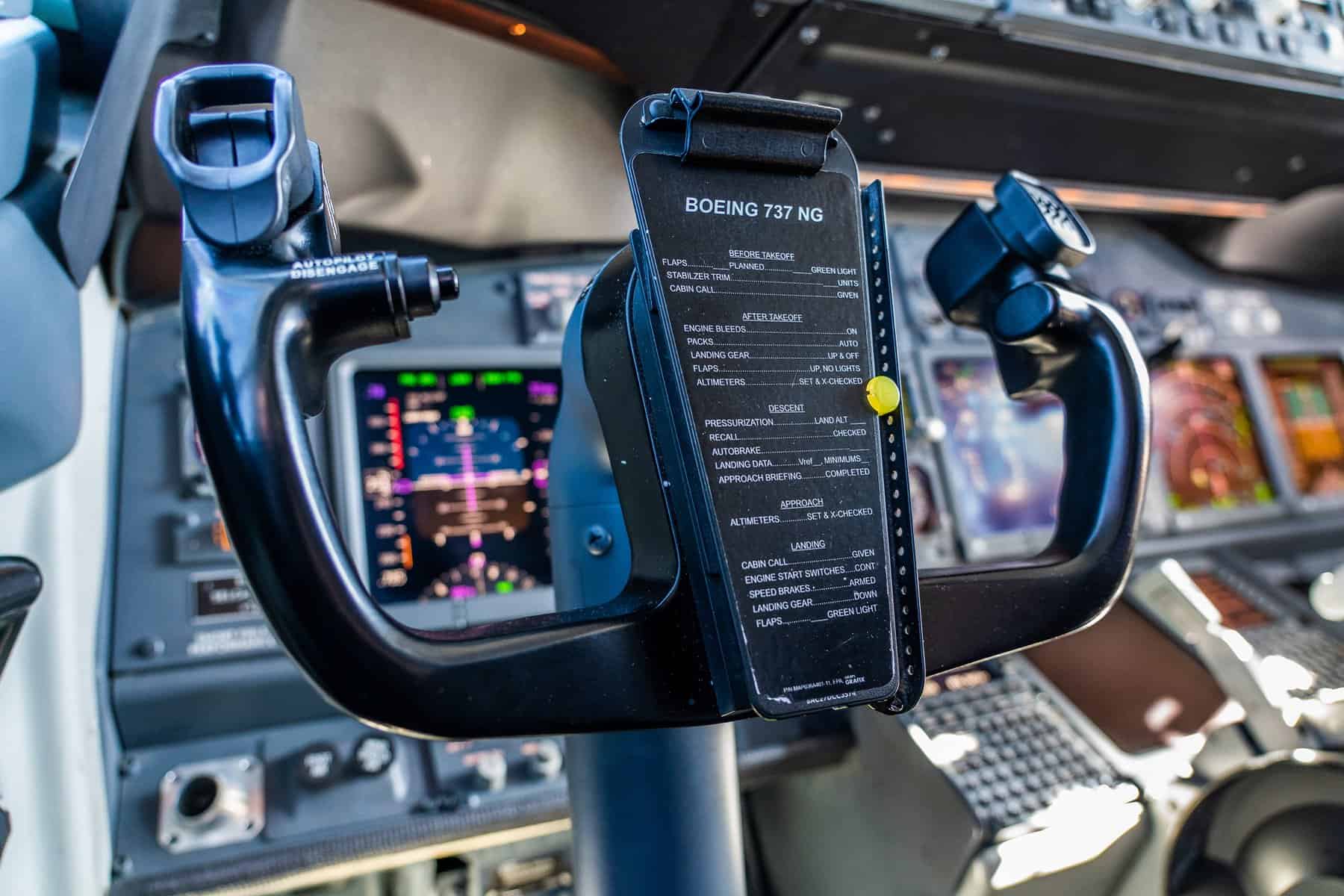 03: TAKING OFF
Noise abatement procedures
Take off: perf, config, roll, thrust, rotation, initial climb
Climb out & acceleration, flaps retraction schedule
90 minutes / 245 EUR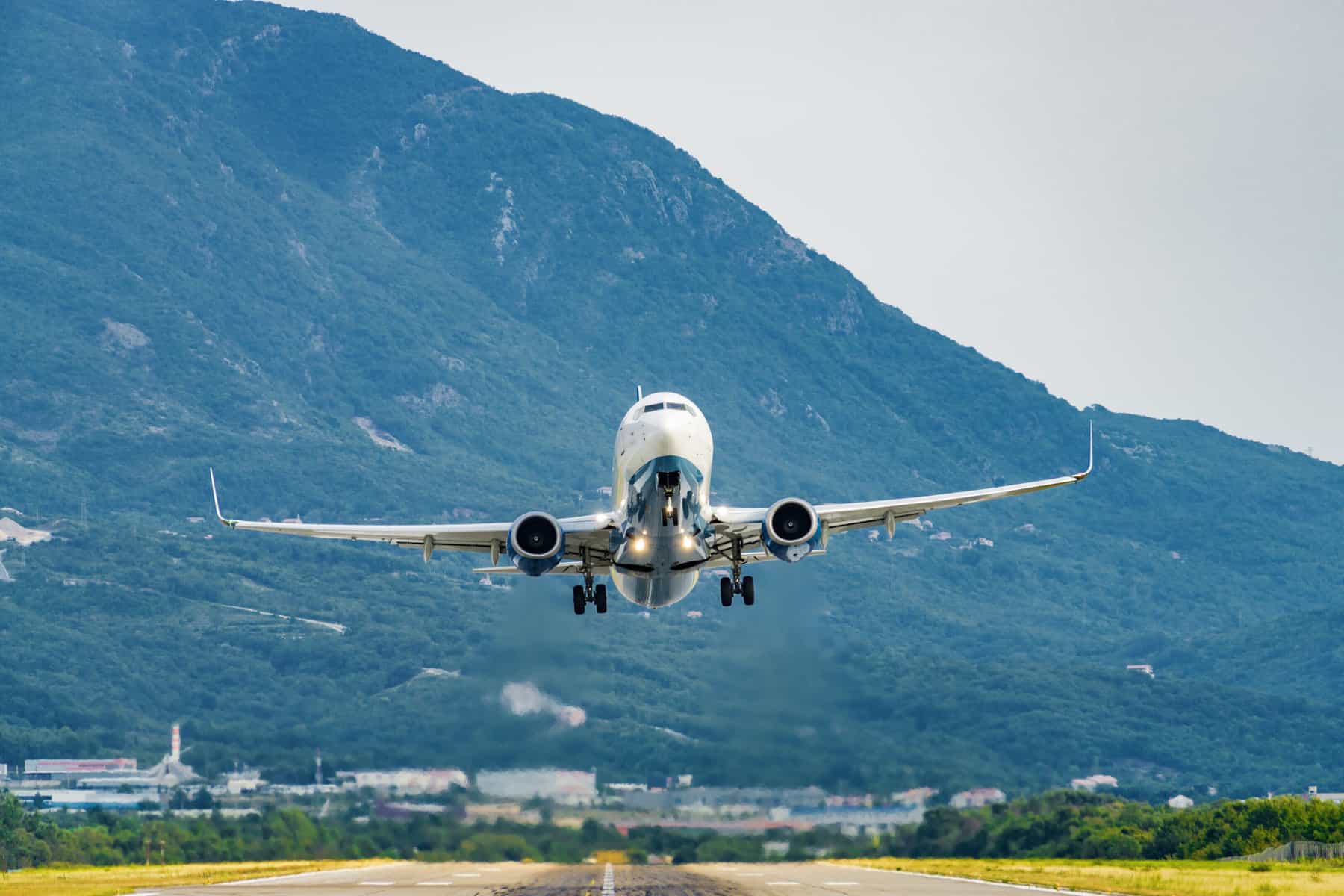 04: LANDING
Runway lights, PAPI, VASI
Flaps configuration & schedule
Visual approach technique
Going around
Short runway landing
90minutes / 245 EUR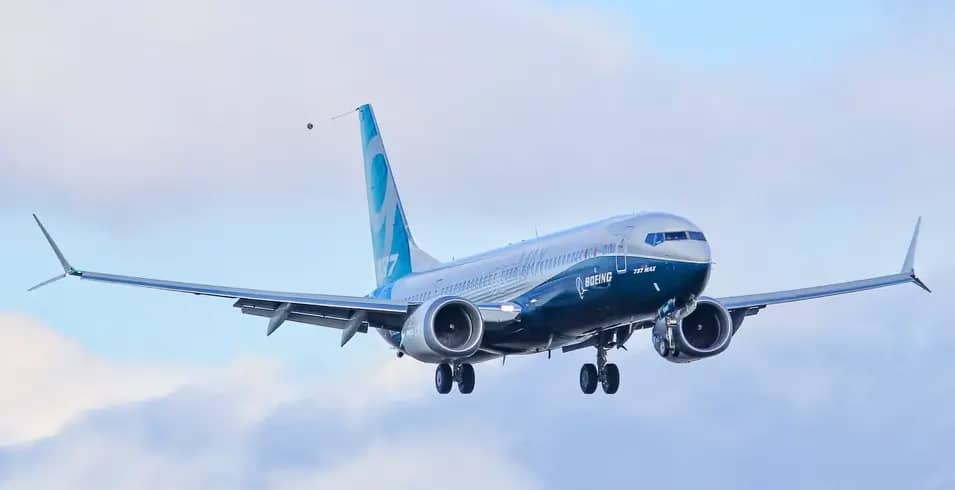 05: VFR & CIRCUITS
VFR basic rules
Airfield circuits
Touch & Go's
90 minutes / 245 EUR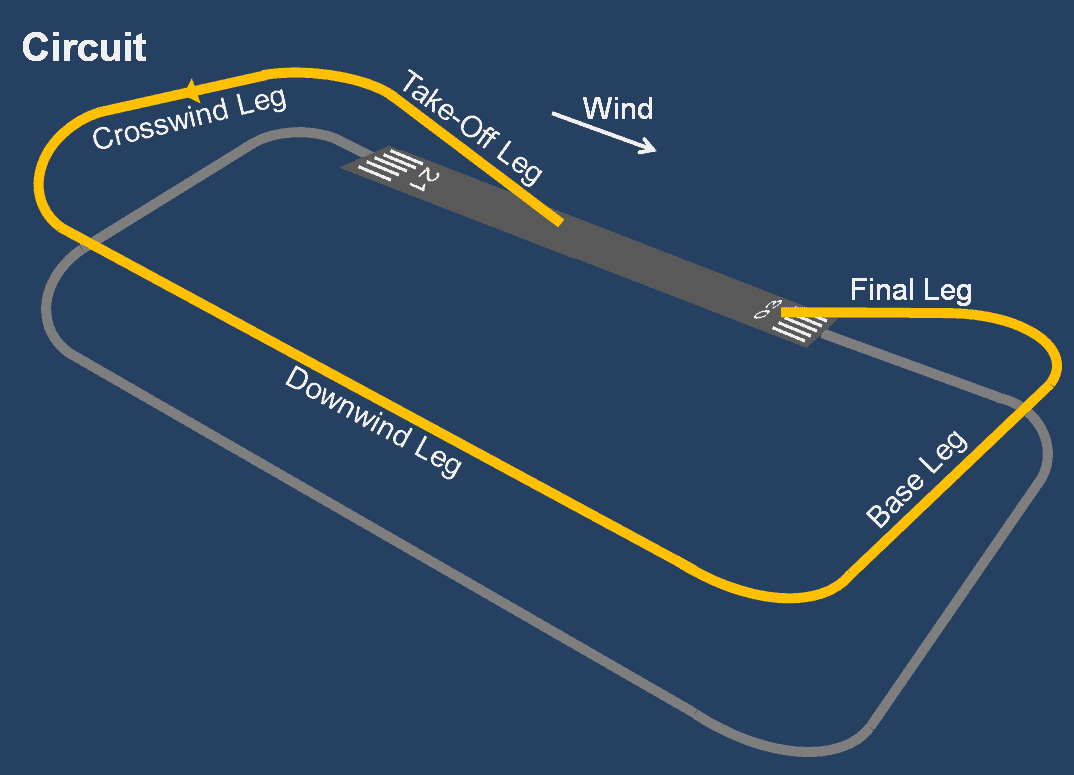 06: SPECIALS
Crosswind approach and landing
Windshears
Asymmetric flight
Slips
90 minutes / 245 EUR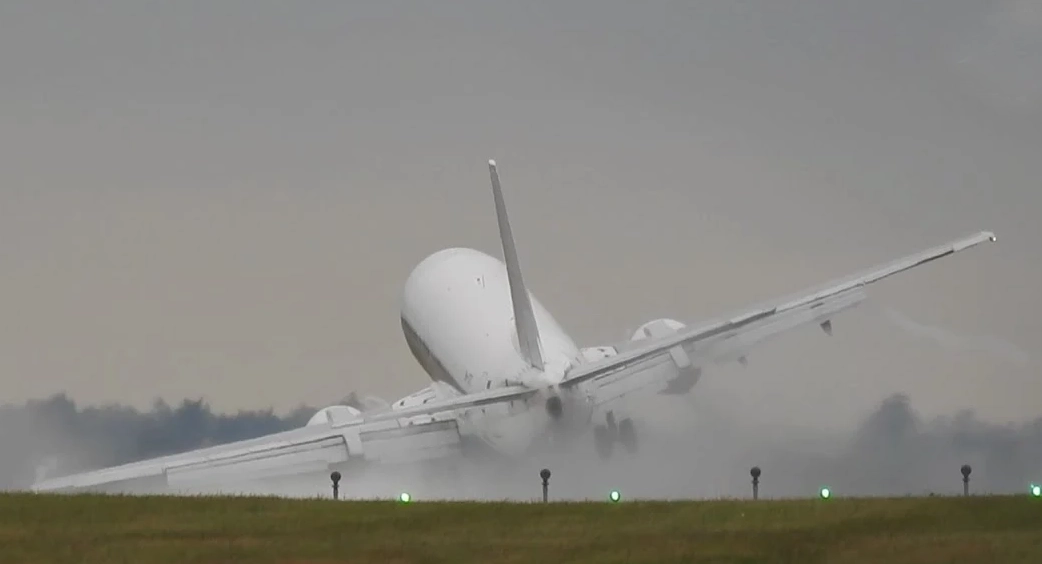 07: DANGEROUS SITUATIONS
Low speed flight
Stall, spin and unusual attitude recovery
Engine failure after V1
Engine failure during a Go Around
Single engine approach
90 minutes / 245 EUR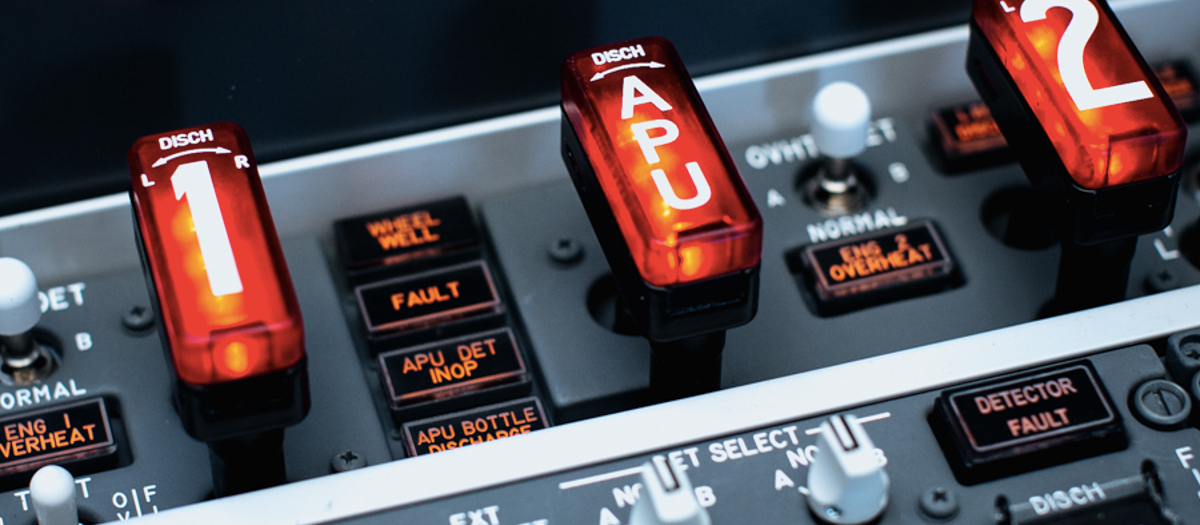 08: IFR (Instrument Flight Rules)
NDB / VOR / ILS / QDR / QDM / radial interception…
Instrument flying
120 minutes / 345 EUR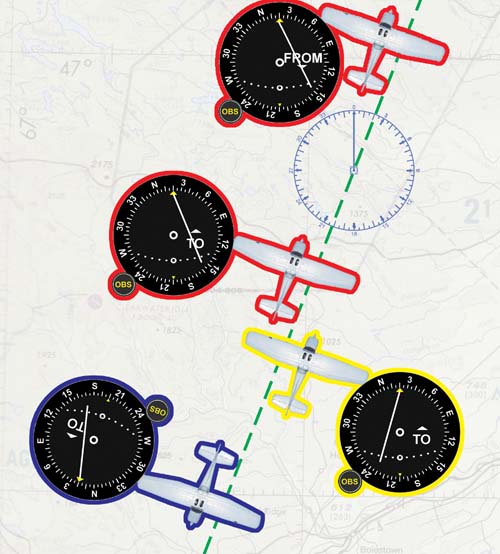 09: NAVIGATION PLANNING
Quick review of the previous module
Reading maps, charts and approach plates
Making (and flying) an IFR route
90 minutes / 245 EUR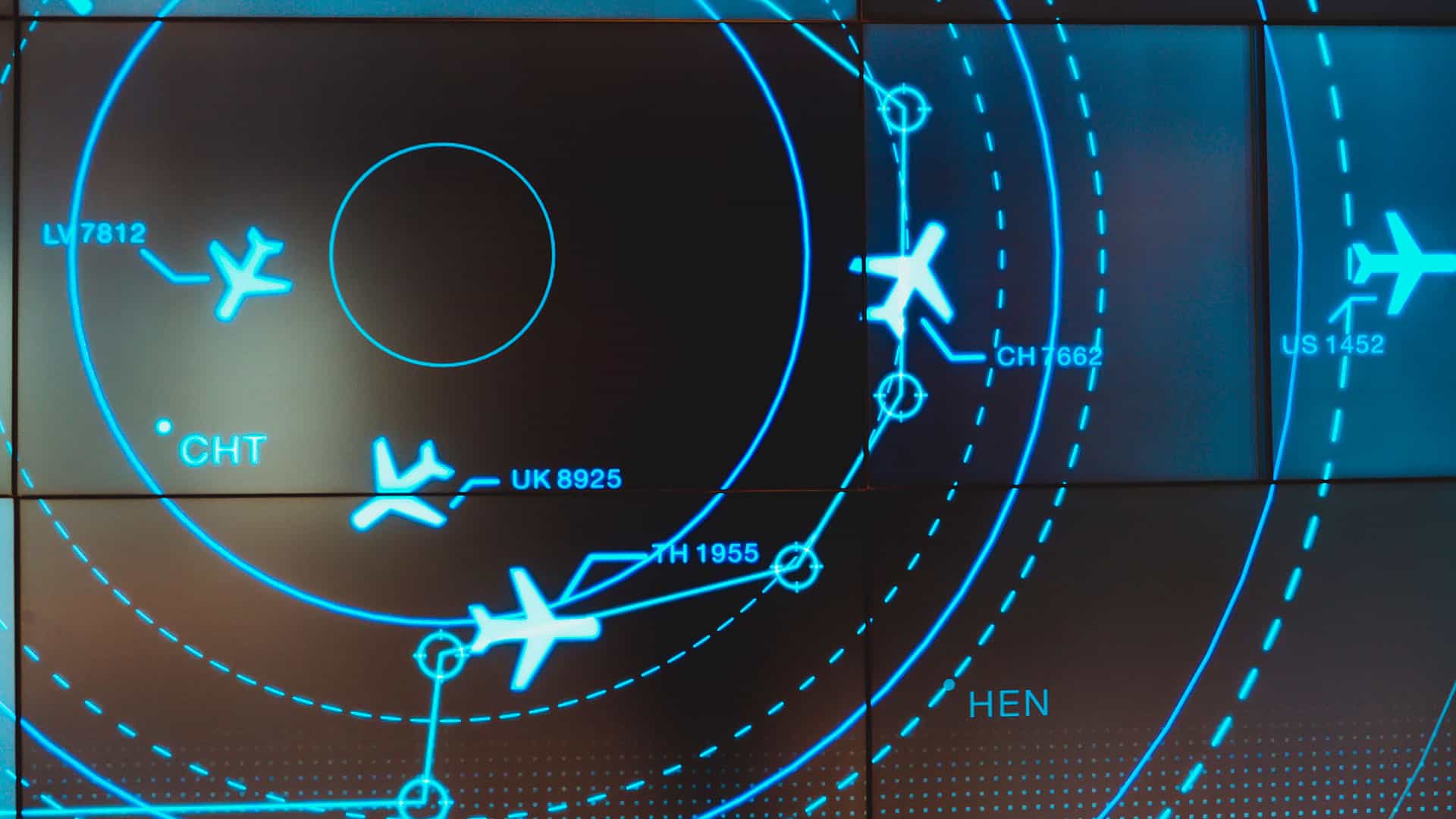 10: HOLDING PATTERNS
Holding: principles and rules
Managing entries
Wind correction
90 minutes / 245 EUR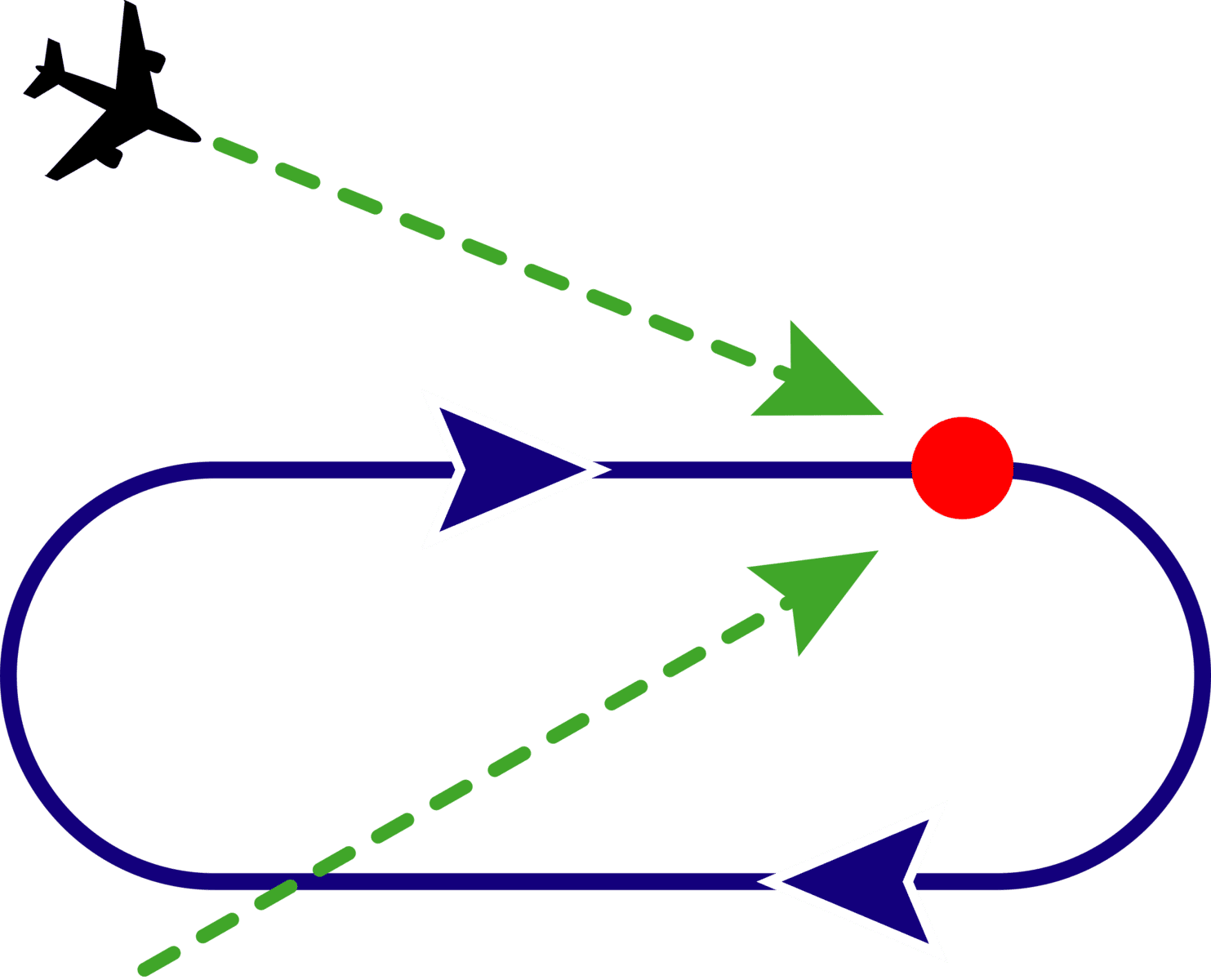 11: COMMUNICATION & PHRASEOLOGY
Communication principles, methods and techniques
Phraseology – general
Specificities of each flight phase
90 minutes / 90 EUR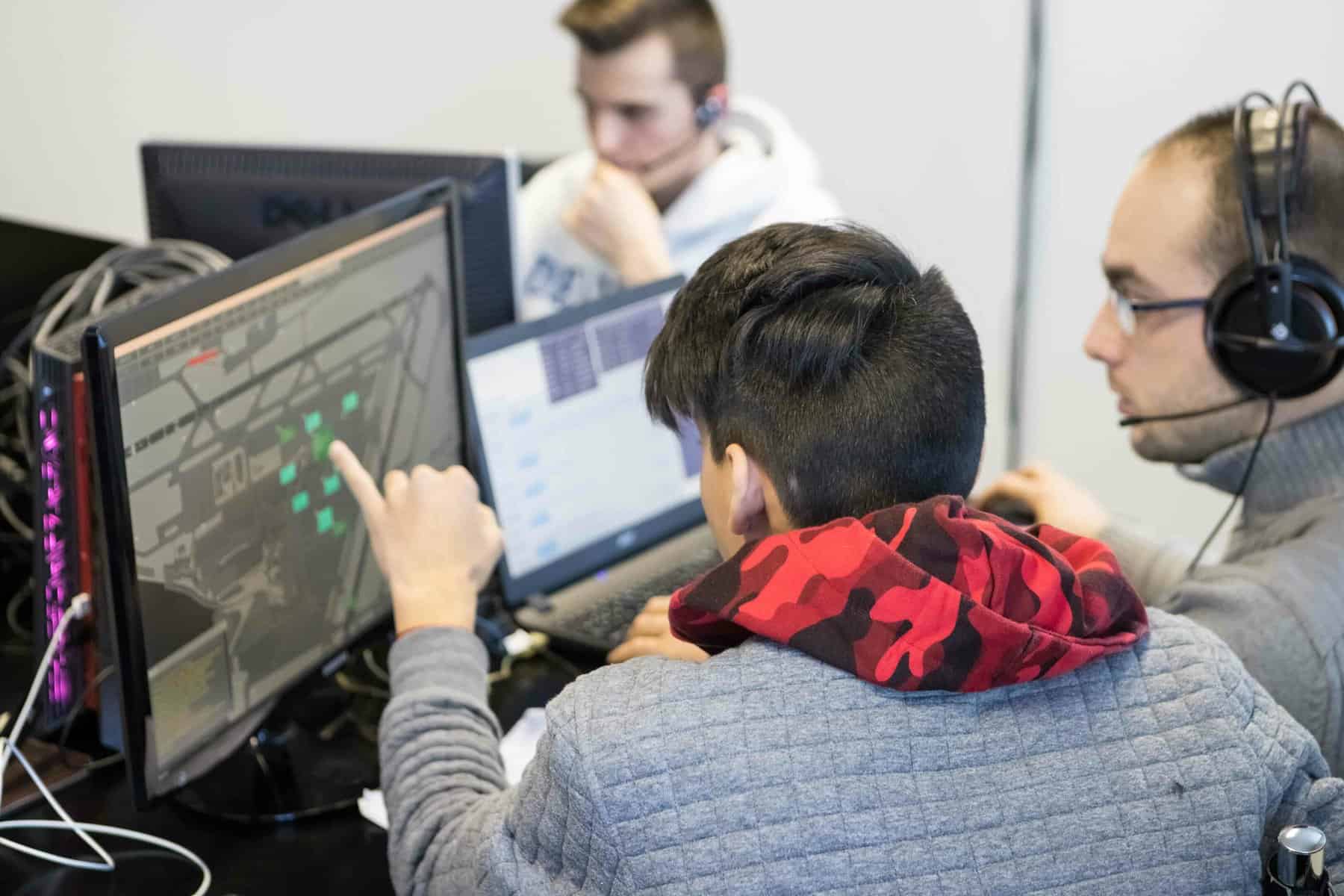 12: FMC / FMS / MCP / AUTOPILOT
FMS components and their interactions
FMC in depth
MCP modes in depth
90 minutes / 245 EUR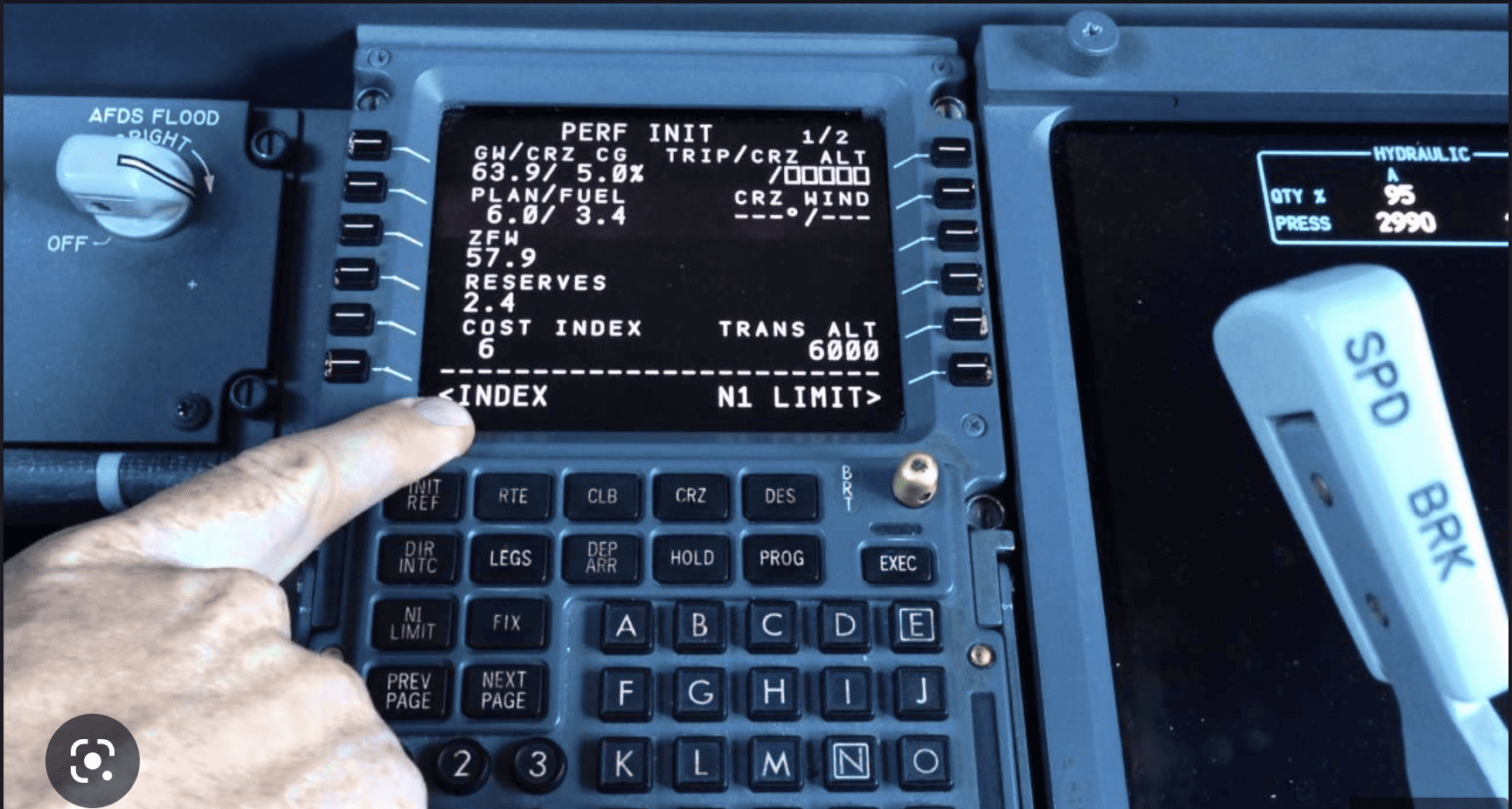 13: WEATHER
Wind / Clouds / Temperature / Pressure / Visibility
Icing
Decoding METAR / TAF / VOLMET / SIGMET / ATIS
90 minutes / 90 EUR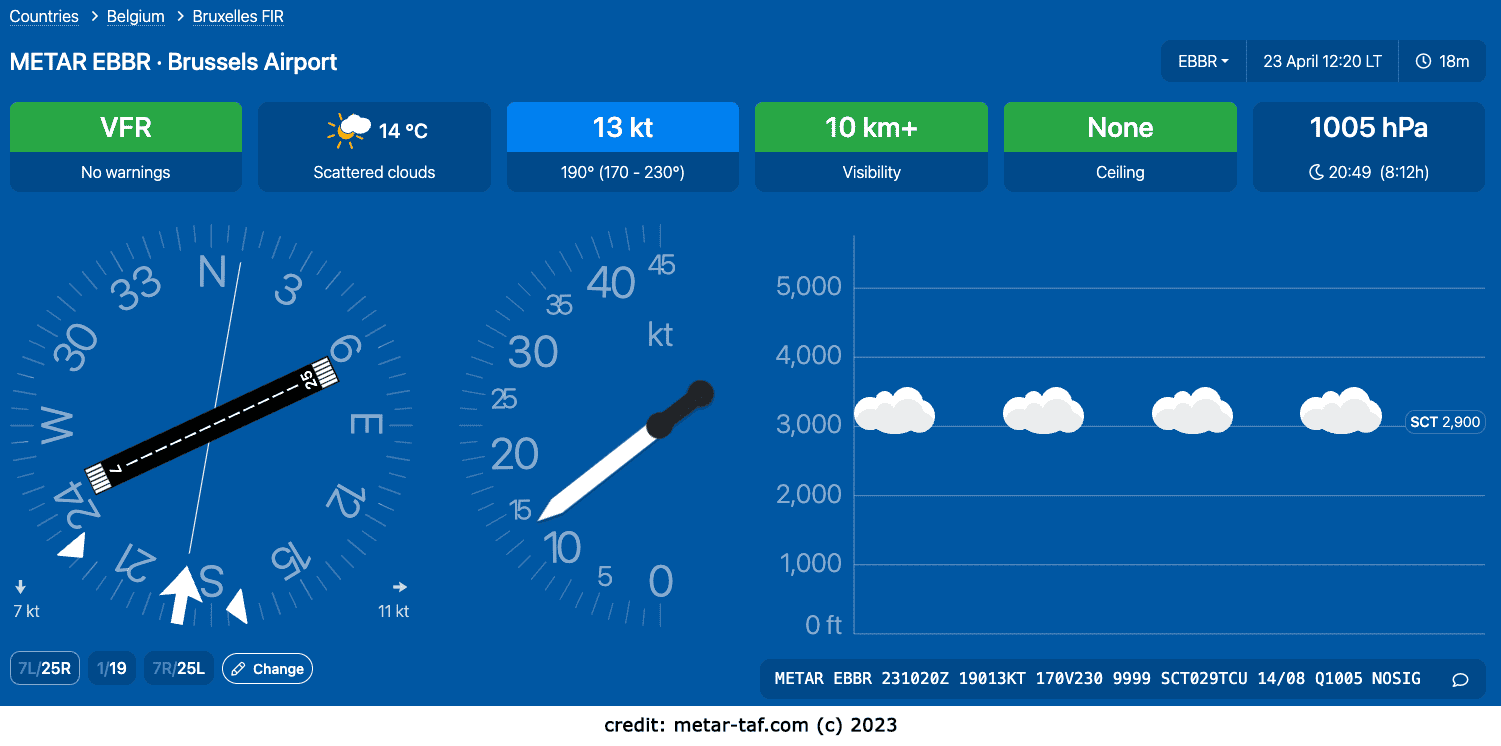 14: CREW RESOURCE MANAGEMENT
CRM & MCC principles
Human factor, leadership
Decision making, DODAR
Roles: Pilot flying / Pilot monitoring
90 minutes / 245 EUR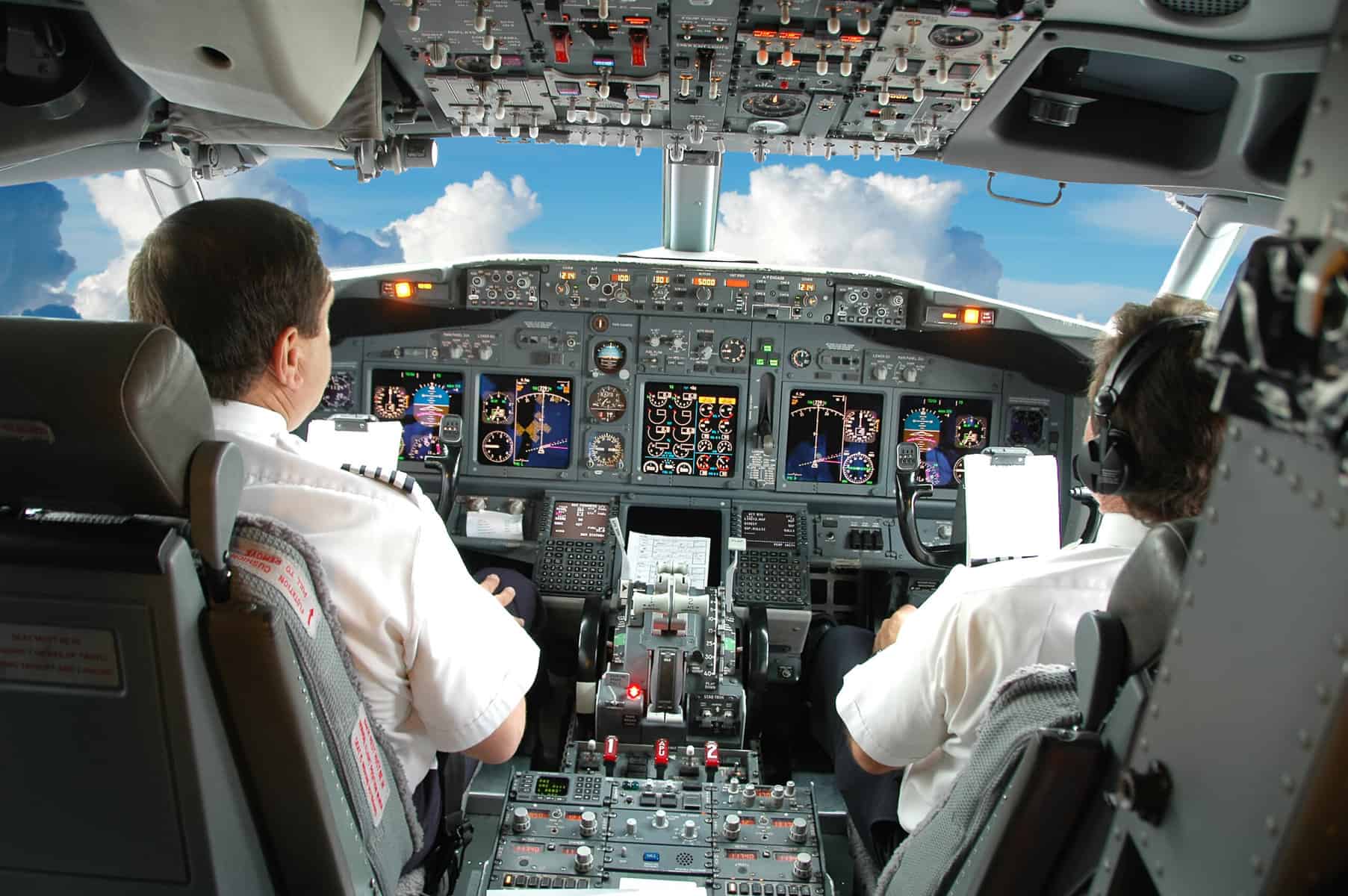 15: COCKPIT FLOWS / CHECKLISTS
Cockpit preflight
Before & after Engine start
Before Taxi / Before Takeoff / After Takeoff
Descent & Approach / Landing / After Landing
Shutdown / Secure
90 minutes / 245 EUR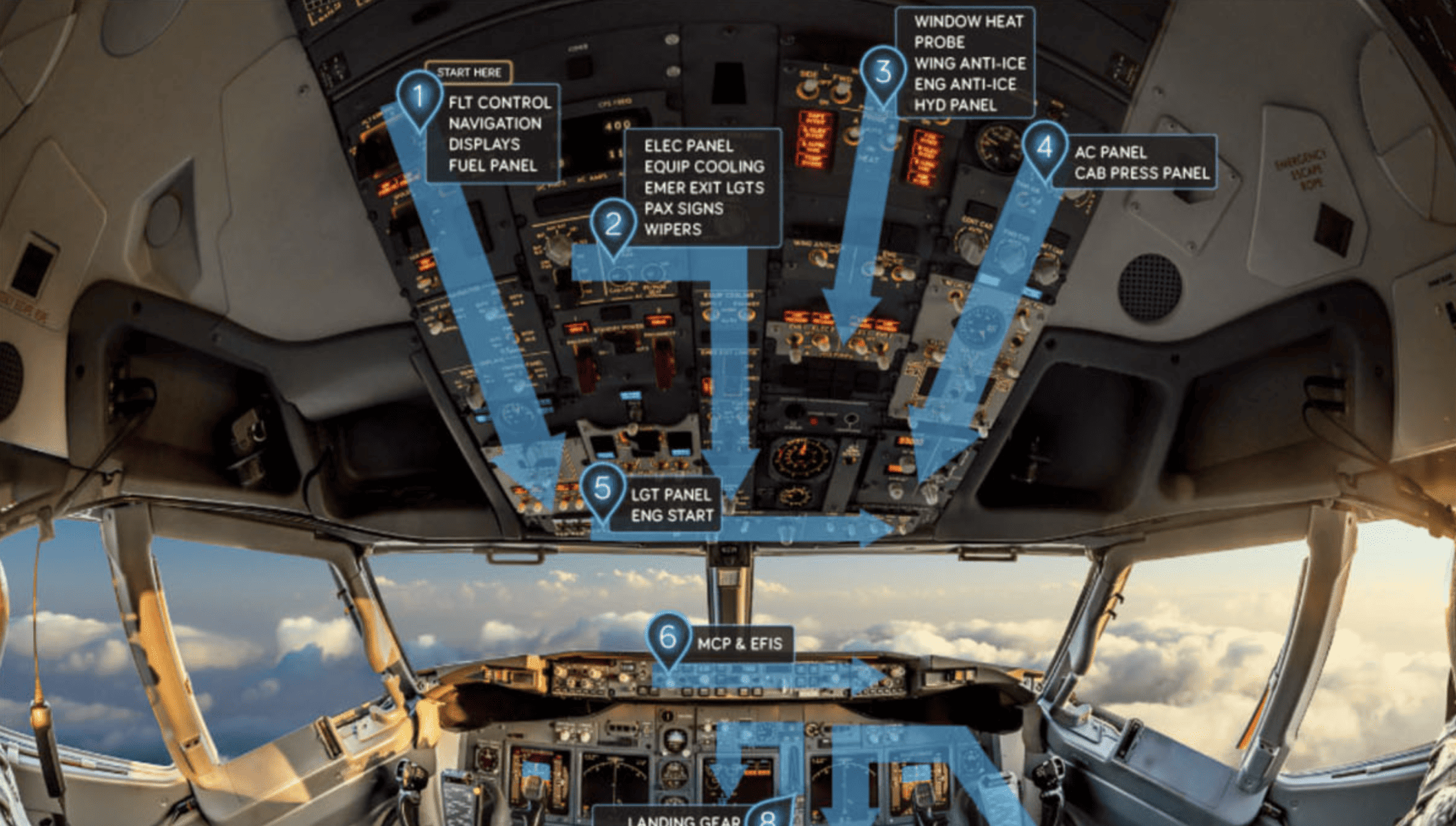 16: ENGINE FAILURE / OEI / UPRT
Engine failure after V1
Engine failure during Go Around
OEI (One Engine Inoperative) procedures
UPRT (Upset Prevention and Recovery Training) – basics
180 minutes / 475 EUR

17: MY FIRST FULL FLIGHT AS COPILOT!
Fuel calculation
Flight preparation
Flight Plan
FMC programming
METAR /NOTAMs / pre-flight
Departure / En Route / Arrival
180 minutes / 475 EUR
18: FSI TRAINING
Become a Flight Simulator Instructor!
Instruction and supervision techniques
Educational elements
Rehearsal with a "lambda" customer
150 minutes / 395 EUR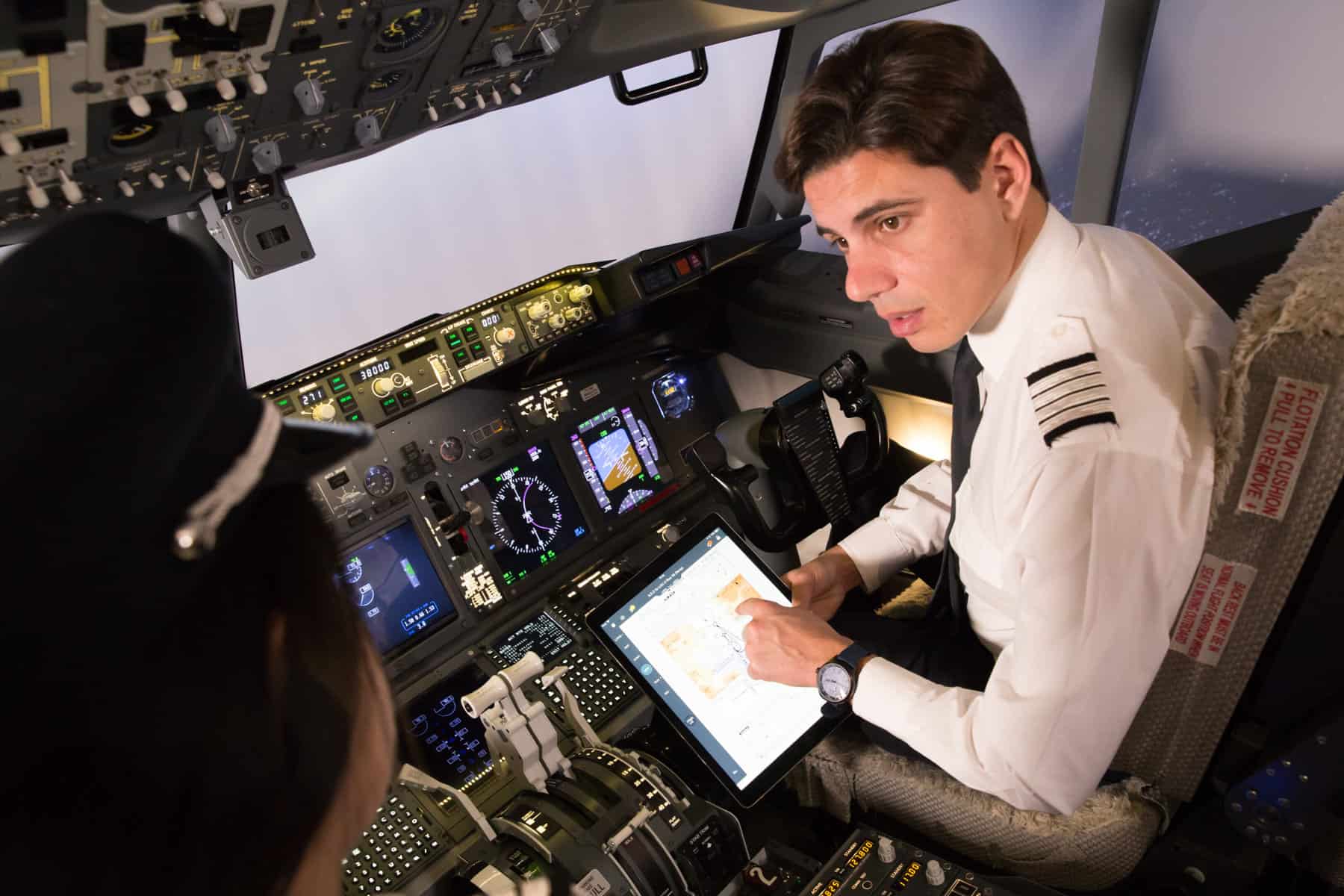 Minimum 15 years – no upper limit
Modules can be taken 'à la carte' at the indicated rate
Full pack: register for all 19 modules / 34 hours of training at the overall price of 4525,00 EUR (-10% discount!)
Modules 1A, 11 and 13 are only theory with no simulator session
All course modules are 'one-to-one'; however, you can share your sessions (and costs) with another (1) person, without supplement
The schedule of modules will be defined in agreement with the student, depending on the availability of instructors and simulators
The postponement of a module may be granted only if a reasoned request is expressed more than 3 working days before the appointment, and subject to the agreement of the instructor and a Brussels Flight Simulators officer
Use this form to ask us all your questions or request registration. We will contact you as soon as possible!