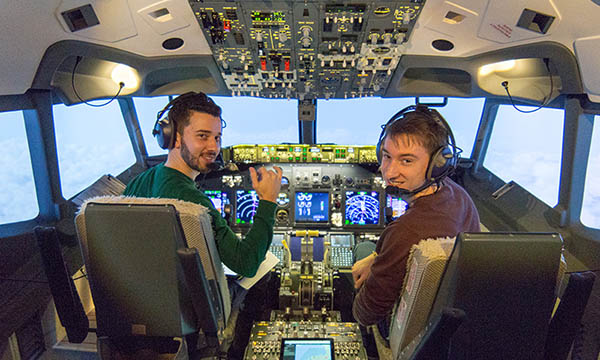 B737 IVAO SESSION
From: 221,00 €
ENHANCE YOUR  B737 EXPERIENCE AND FLY ONLINE WITH IVAO!
Fly our Boeing 737-800 NG in a busy environment just like a real pilot. With IVAO you can fly visually from smaller airfields or join the jets waiting departure from the worlds' busiest airfields !
The International Virtual Aviation Organisation, IVAO for short, was founded in 1998 to provide an online platform for flight simulation enthusiasts to enjoy their hobby in a simulated real-world environment, in company of other people, flying or providing Air Traffic Control services.
Combine this simulated real-world-environment with the best IVAO connected B737 simulator in Belgium!
Alone or with a buddy/copilot (up to 3 participants are allowed)
Professional operator/instructor included
IVAO membership required*
Provide your flight plan*
Minimum 14 years
+24.000 airports all around the World
Real weather conditions (mandatory for IVAO)
We run P3Dv5, PROSIM737 Professional and numerous addons
*We can help you register on IVAO, learn procedures and phraseology, create and fill a flight plan, etc. Contact us if you need any preparatory courses!